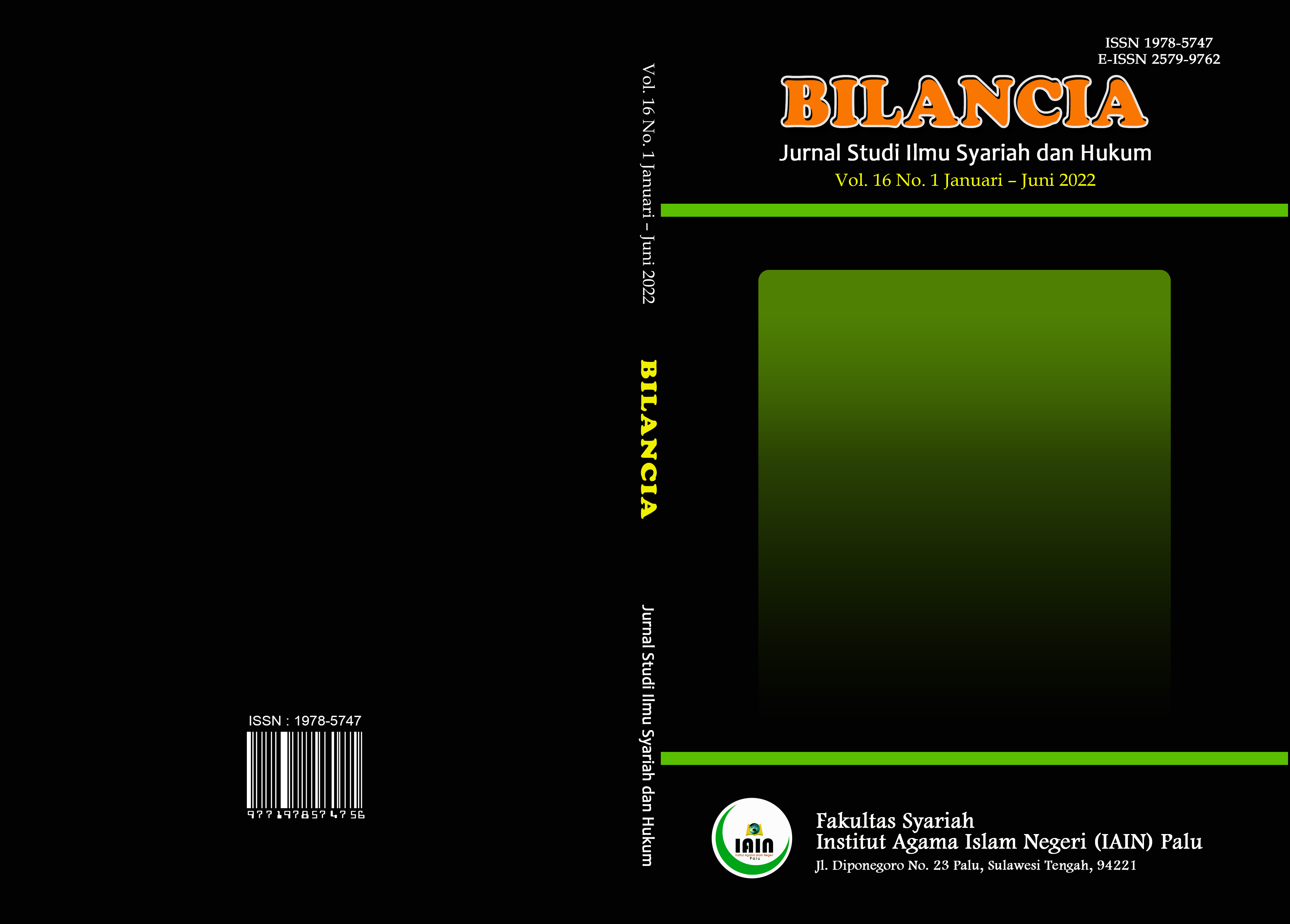 Bilancia is an academic peer-reviewed journal that publishes the current articles and results of research of scholars and students who are deeply concerned with Shariah and Law issues. Bilancia is regularly published twice a year (June and December).
The study focuses on the latest discourse in Islamic Law, Islamic Criminal Law, Criminal Law, Civil Law, Civil Court, Islamic Economic Law, Islamic Politic Law, Humanities Law and International Law in Islam, Humanity law and International Law, Sociological Law, Customary Law, Interpretation of Legal Verses and Legal Hadith also Legal Statue, and shariah opinion in astronomy.
The Editorial Board invites lecturers and researchers to submit and publish articles through this journal.
Journal Title
: Bilancia
Abbreviation
: blc

Frequency
: Twice a year
Accredited
: Sinta 6
DOI
: 10.24239/blc

ISSN / EISSN
: 1978-5747 / 2579-9762
Editor-in-Chief
: Besse

Tenriabeng

Mursyid

Publisher
: Fakultas Syariah UIN Datokarama Palu
Language
: English, Arabic, and Bahasa
Citation Analysis
: Google Scholar
---
Current Issue
Vol. 17 No. 1 (2023): BILANCIA ; JURNAL STUDI ILMU SYARIAH DAN HUKUM
View All Issues