PENGARUH LOCUS OF CONTROL TERHADAP RELIGIUSITAS MAHASISWA IAIN PALU
Keywords:
Locus of Control, Religiosity
Abstract
This research is to determine the effect of locus of control on religiosity in students of IAIN Palu. Religiosity is related to the formation of prosocial behavior. Students can have a high level of religiosity if they have a higher religious attachment so that students can carry out their religious teachings and obligations obediently. Religiosity refers to the level of attachment of students to their religion. This study uses a quantitative approach to prove the causal relationship of the variables studied. This study aims to determine the relationship between X and Y variables, therefore this type of research is correlational. The results of this study indicate that locus of control has a significant effect on the religiosity of IAIN Palu students. The existence of students' beliefs to control life and be responsible for their own lives makes individuals with an internal locus of control able to carry out prosocial behavior.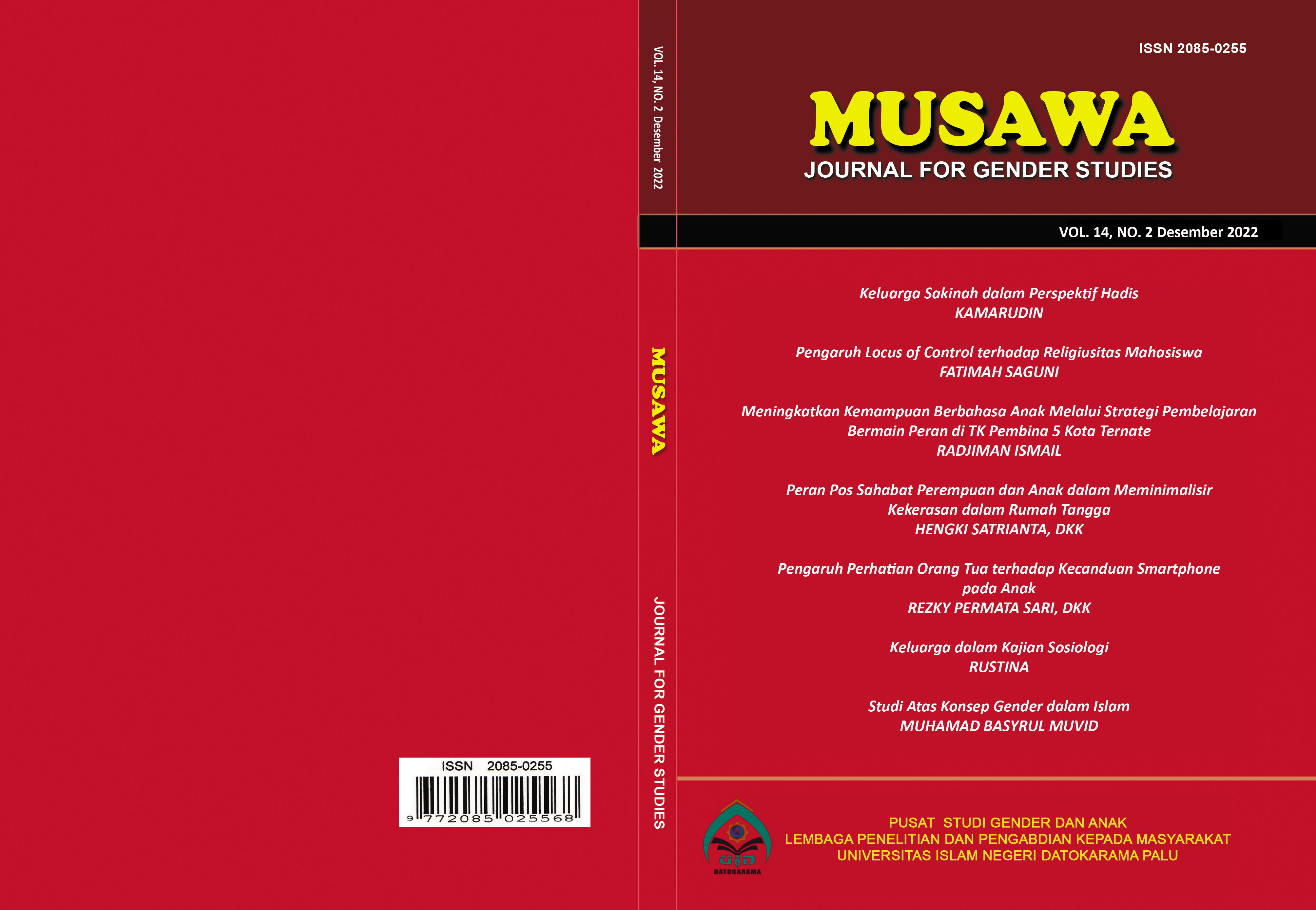 Abstract - 58